Movement
Classes & Retreats
Interweave® is a form of conscious movement that practices the awareness of body, emotions, thoughts, and our relationship with the world in the present moment. The first half of the class develops is an inward sensing of the body as a gateway to self-discovery and presence. From this authentic place we move into the relational – creating meaningful connection with ourselves and with our community. This is movement medicine for our disembodied culture, calling us back to our bodies and lives with loving presence.
"I especially love the sisterhood activities. Connecting deeply with like-minded women has been missing from my life" Ashera Rose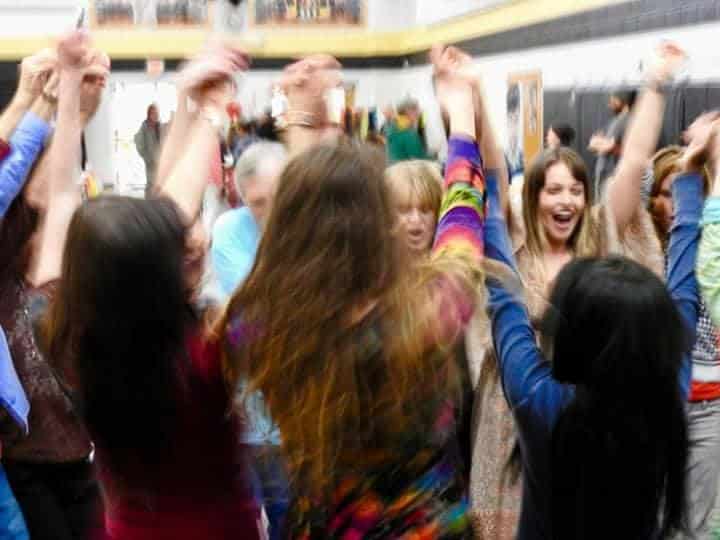 Gentle Guidance and Freedom of Expression
This work is influenced by meditation, somatic techniques, free-style dance, community building, chakra balancing, Focusing®, archetypes, shadows, and self-compassion. Interweave® produces classes, workshops and events such as: the Mountain Mama Festival, Grounded Feet and Open Heart, the Goddess Dance Series, and the Goddess Retreat.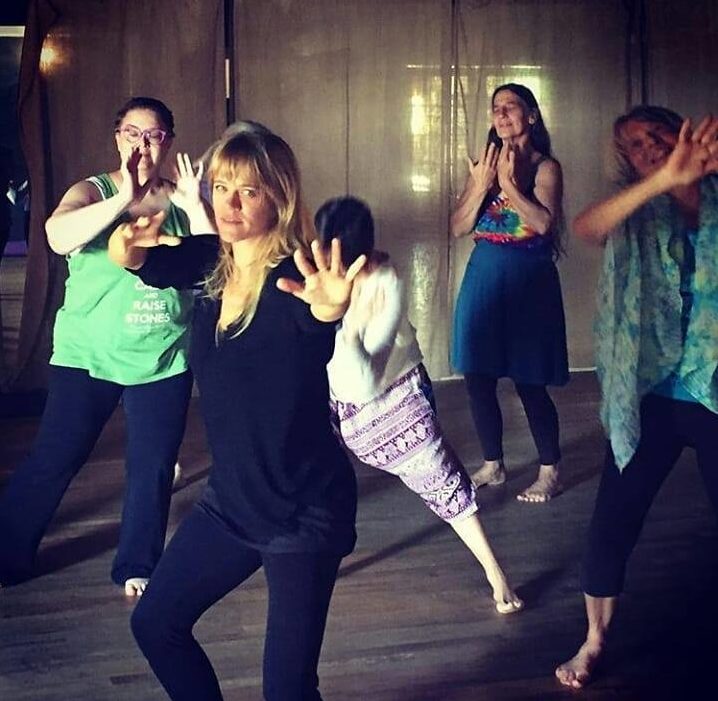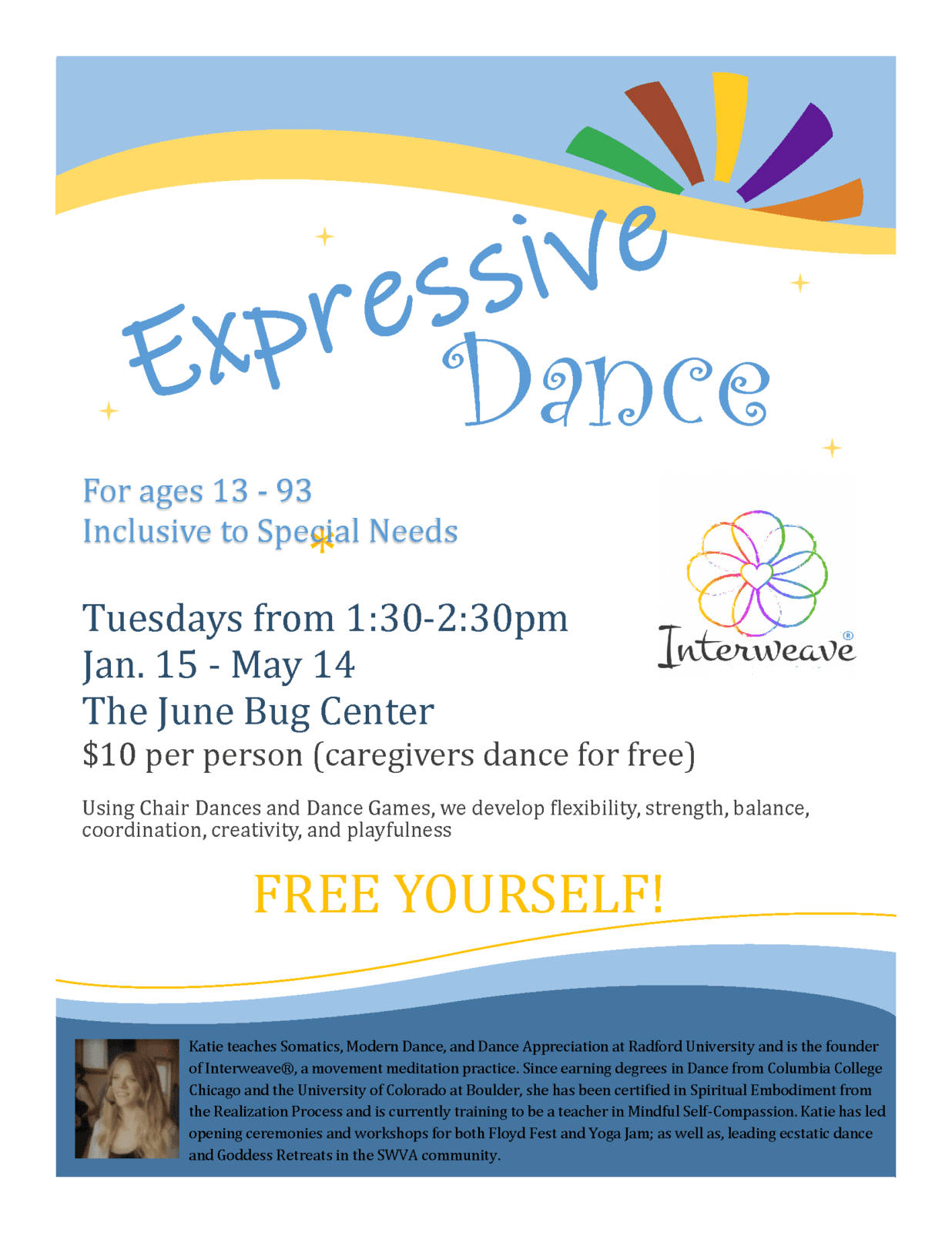 Join us in Floyd for Expressive Dance!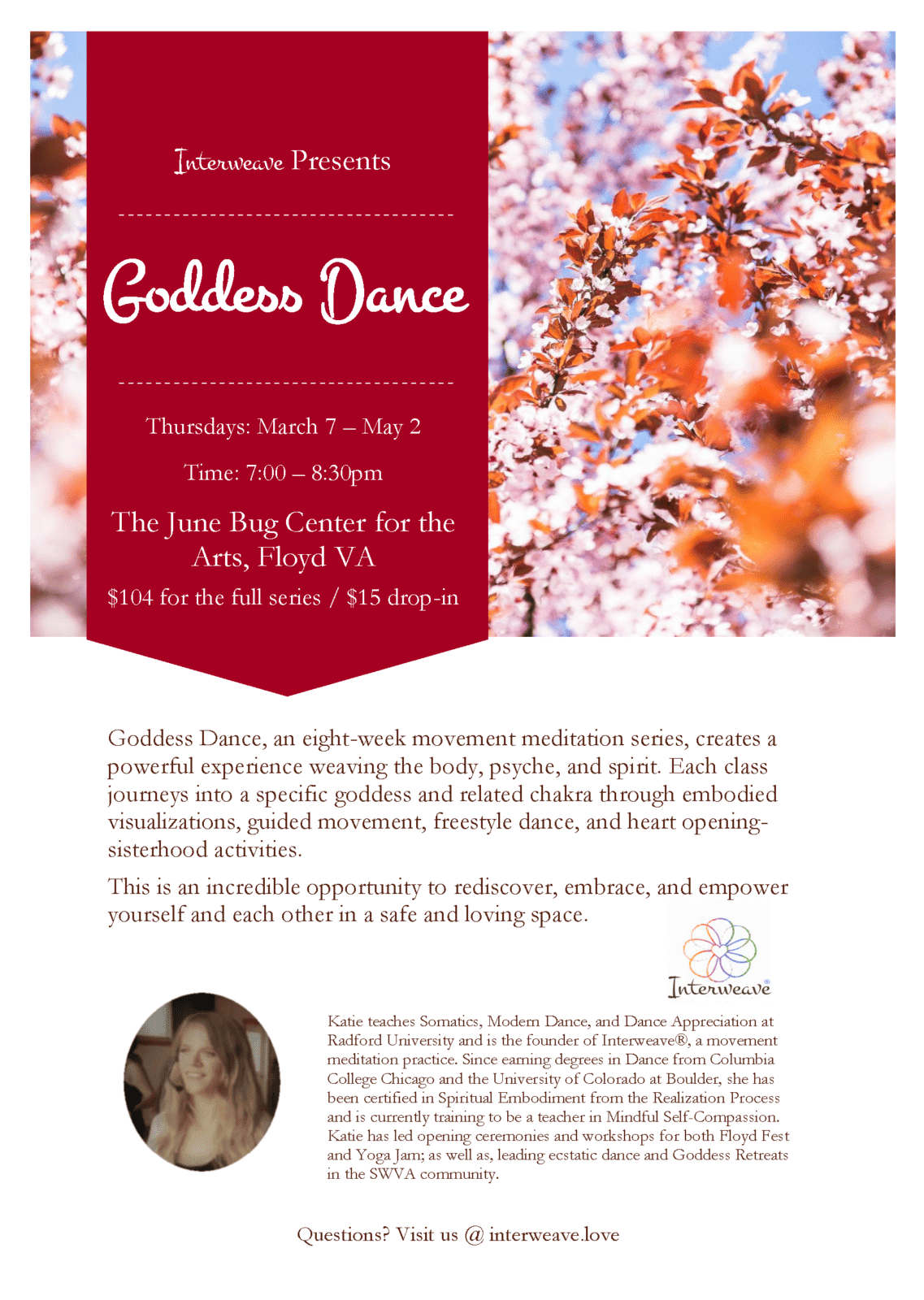 Spring is around the corner and we've the perfect way to feel ready for it! Join us for an 8 week Goddess Dance Series! There will be two locations Blacksburg at In Balance Yoga and in Floyd at June Bug . The Cost is $104 for the full 8 classes or $15 for a single...
"Katie is absolutely amazing. Her classes and workshops are a joy! I look forward to it all week."
Beth Cambell
"The Goddess Retreat was such a powerful life affirming experience for me."
Helena Smith
"Interweave is just the kind of class I have been looking for. It blends free expression with guided meditation."
Isabella Edwards
Ready to Get Moving?
Interweave® traverses multiple spectrums: from the inward sensing to the outer expressivity, the troubles to the joys, the earth to the sky and the individual with the community. A body journey that offers relief, connection, and exhilaration, Interweave® puts transformation into practice by dissolving barriers both within and without to bring us into connected wholeness.