All your fitness needs in just one hour! (not kidding!)
Dance Cardio, Strength Training and Yoga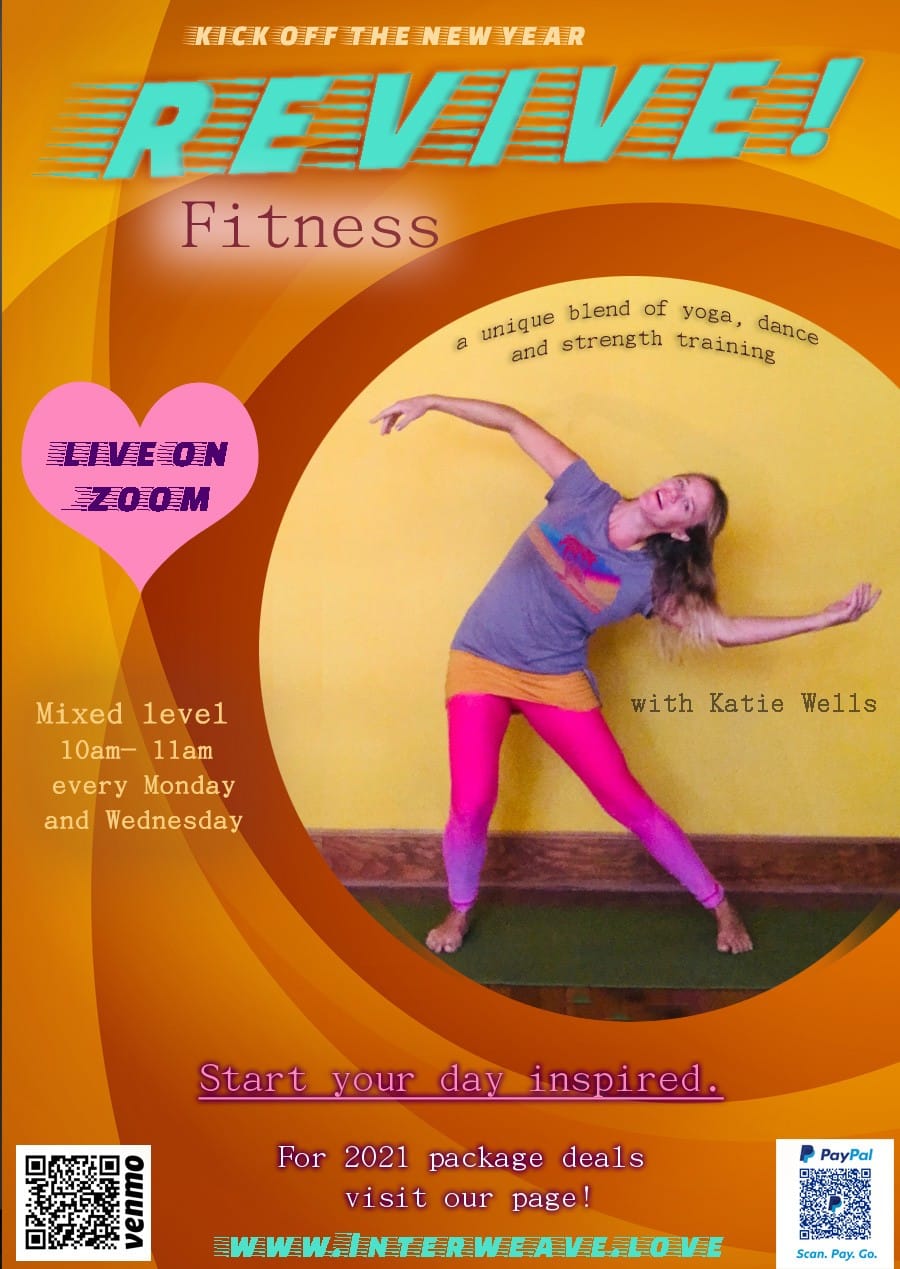 REVIVE the Body and Spirit
New Summer 2021 Schedule is only on Wednesday 10-11am
This class is for people who want a live interaction with the instructor, and to feel the power of moving with a group in real-time. This class practices movement with non-judgment by embracing where we are and who we are. This class is for those who wish to be empowered with both inner and outer strength, meeting life with more confidence, vitality, and peace.
Mixed Level
Katie incorporates modifications as well as anatomical tips for healthy form.
Commit to your fitness, and enjoy these benefits!
FUN DANCE CARDIO burns calories to increase coordination, cardiovascular and cognitive function, and adds to your dance repertoire.  
STRENGTH TRAINING to sculpt the body and build muscle power and stamina.
YOGA for flexibility, mindfulness and relaxation.