All your fitness needs in just one hour! (not kidding!)
Both the BEGINNING and INTERMEDIATE/ADV classes contain Fun Dance Cardio, Strength Training and Yoga.
The COREWORK CLASS combines ab work and hip stretches while weaving in additional practices such as breath, dance, energy activation, and embodiment techniques for a fuller relationships with ourselves.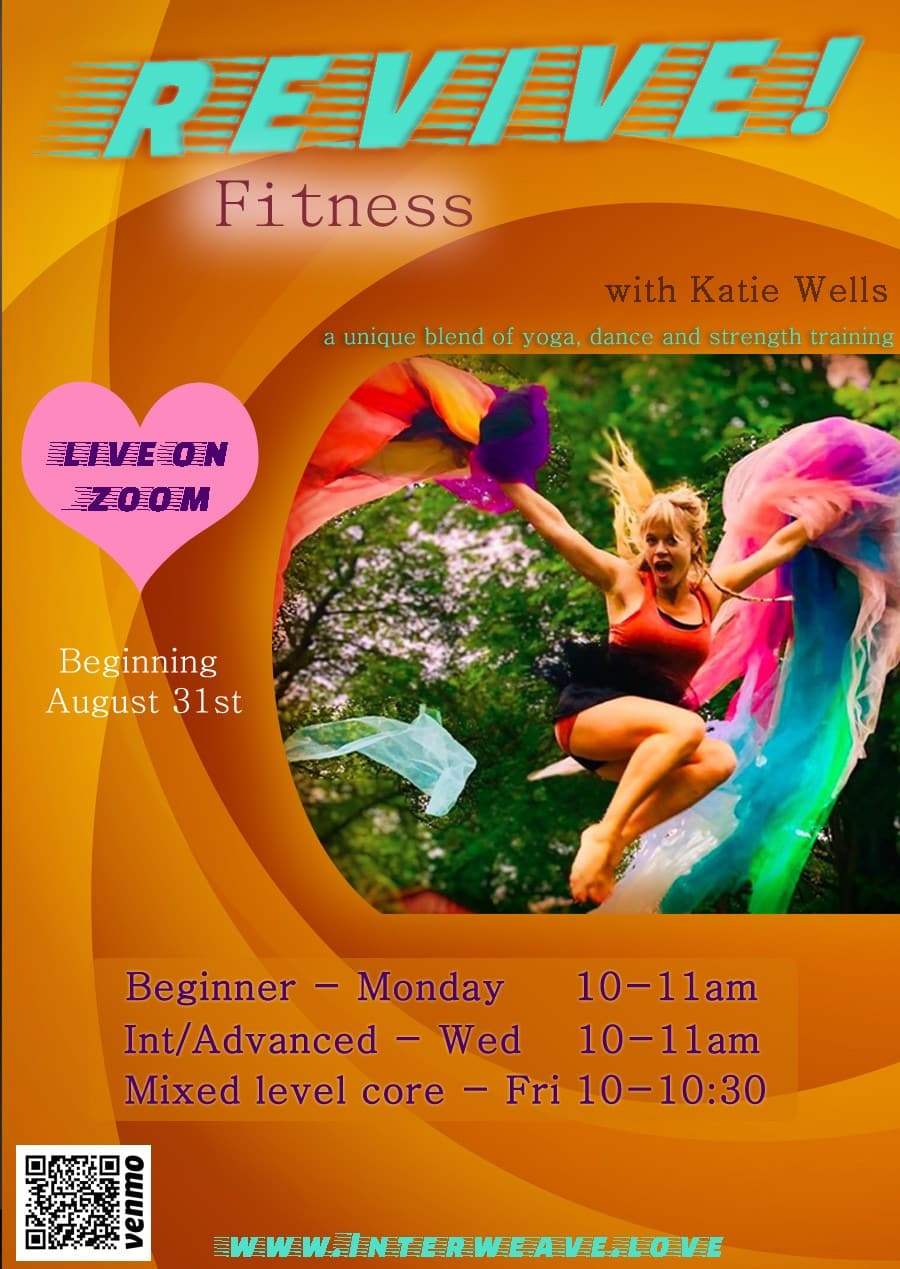 One Single Beginner Class $12
One Single Advanced Class $12 
One Single Corework Class $9
Monthly Package Deals
Close to half off the price of single classes!  These packages activate on the 1st of the month.
Add One Month Corework $16
Best Deal!  $49 –  Unlimited classes for a month with 3 video recordings included (savings of $51)
Benefits of REVIVE Fitness
FUN DANCE CARDIO burns calories to increase coordination, cardiovascular and cognitive function, and adds to your dance repertoire.  
STRENGTH TRAINING to sculpt the body and build muscle power and stamina.
YOGA for flexibility, mindfulness and relaxation.