This performance style weaves dance, theatre, improvisation and, audience interaction, inspiring inner growth from its viewers.
What is Conscious Dance Theatre?
A fuller way to view performance
Conscious Dance Theatre is a way of experiencing performance; this is not passive entertainment. This performance style weaves dance, theatre, improvisation, and audience interaction, inspiring inner growth from its viewers. Audience members are encouraged to take responsibility for what the performance reflects about themselves by noticing what is happening internally in thought, sensations, and feelings. What personal opinions, values, and shadows are revealed?  No one person receives it the same.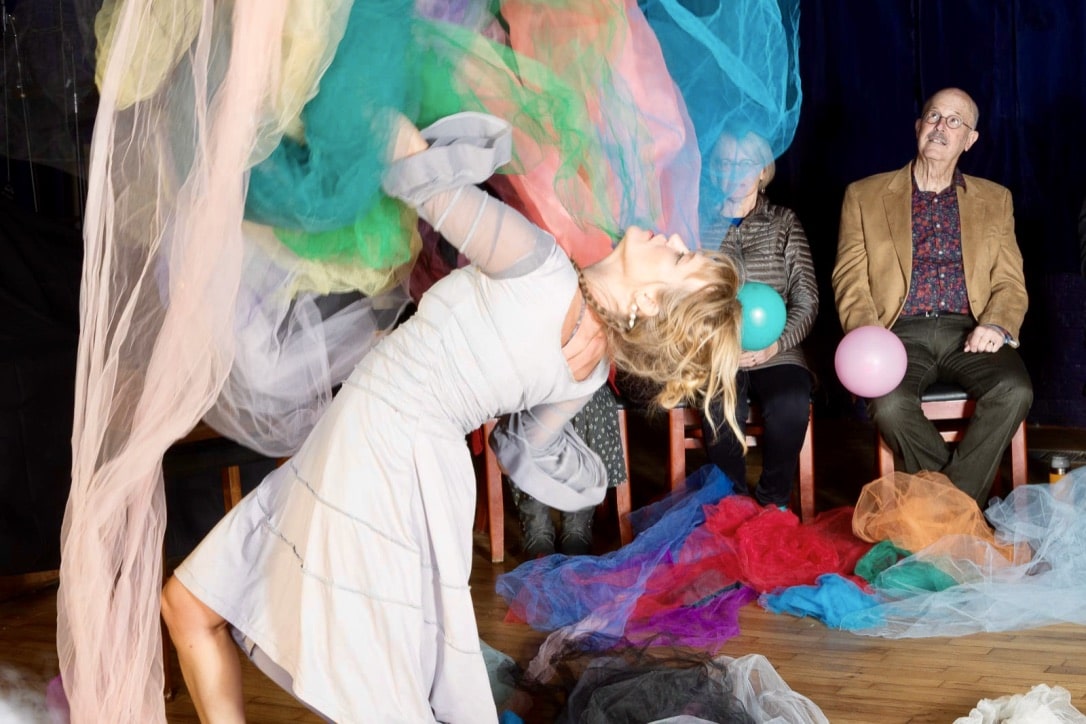 Why Audience Interaction?
In the pursuit to grow from separation into unity, Conscious Dance Theatre softens the division between audience and performer. The mind, body, and spirit of the audience become a part of the show as participants are empowered to be embodied. Actions such as mindful breathing, clapping, cheering, and expressing heightens the collective experience.
Why improvisation?
Improvisation depends on presence– a deep listening of the body, the music, the environment, and the intention, all in the present moment. Being in the present moment is significant for self-discovery, healing, and growth. Conscious Dance Theatre promotes the evolution of humanity, therefore we performers must practice what we preach- offering an artful manifestation of being in the now.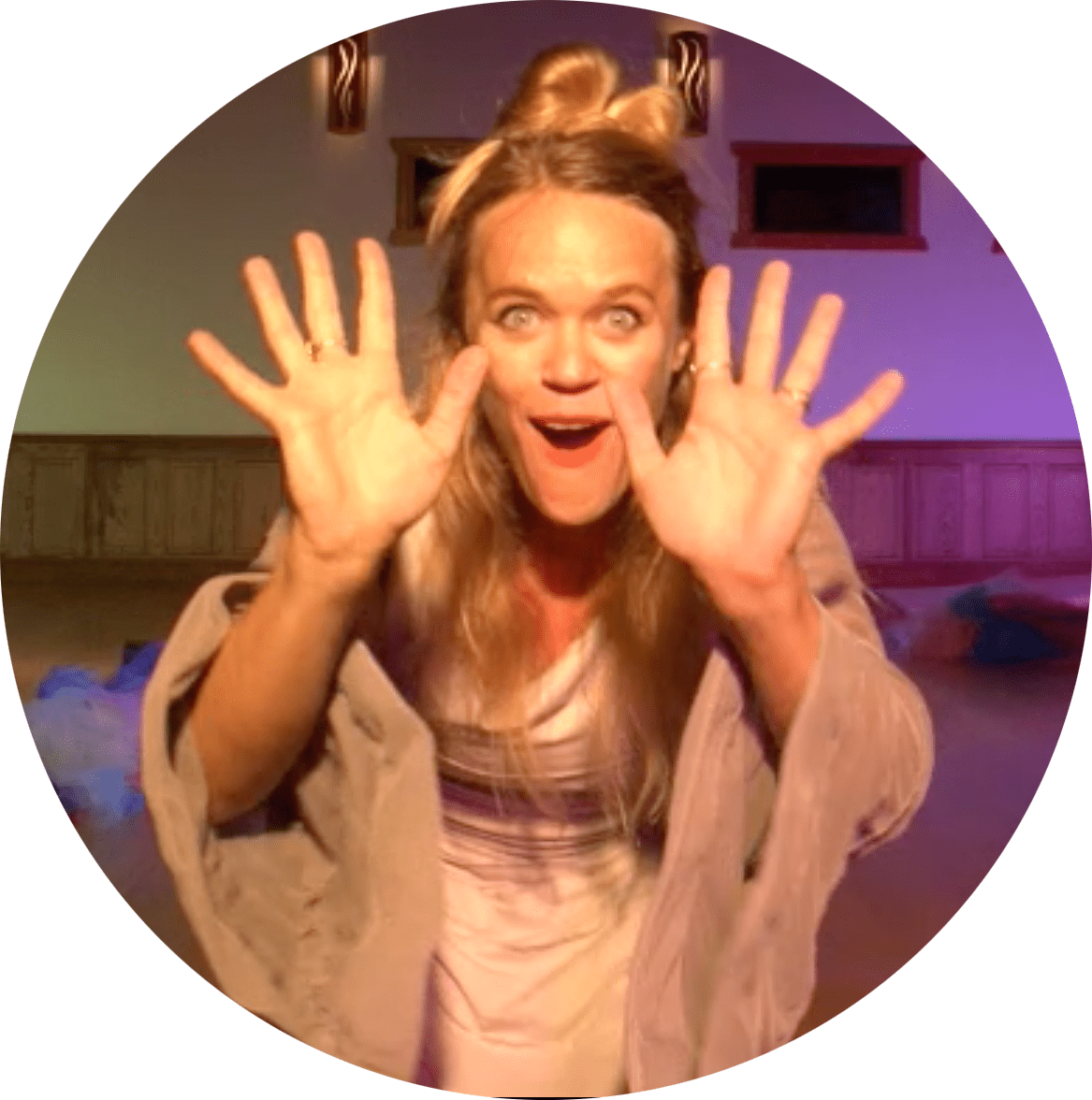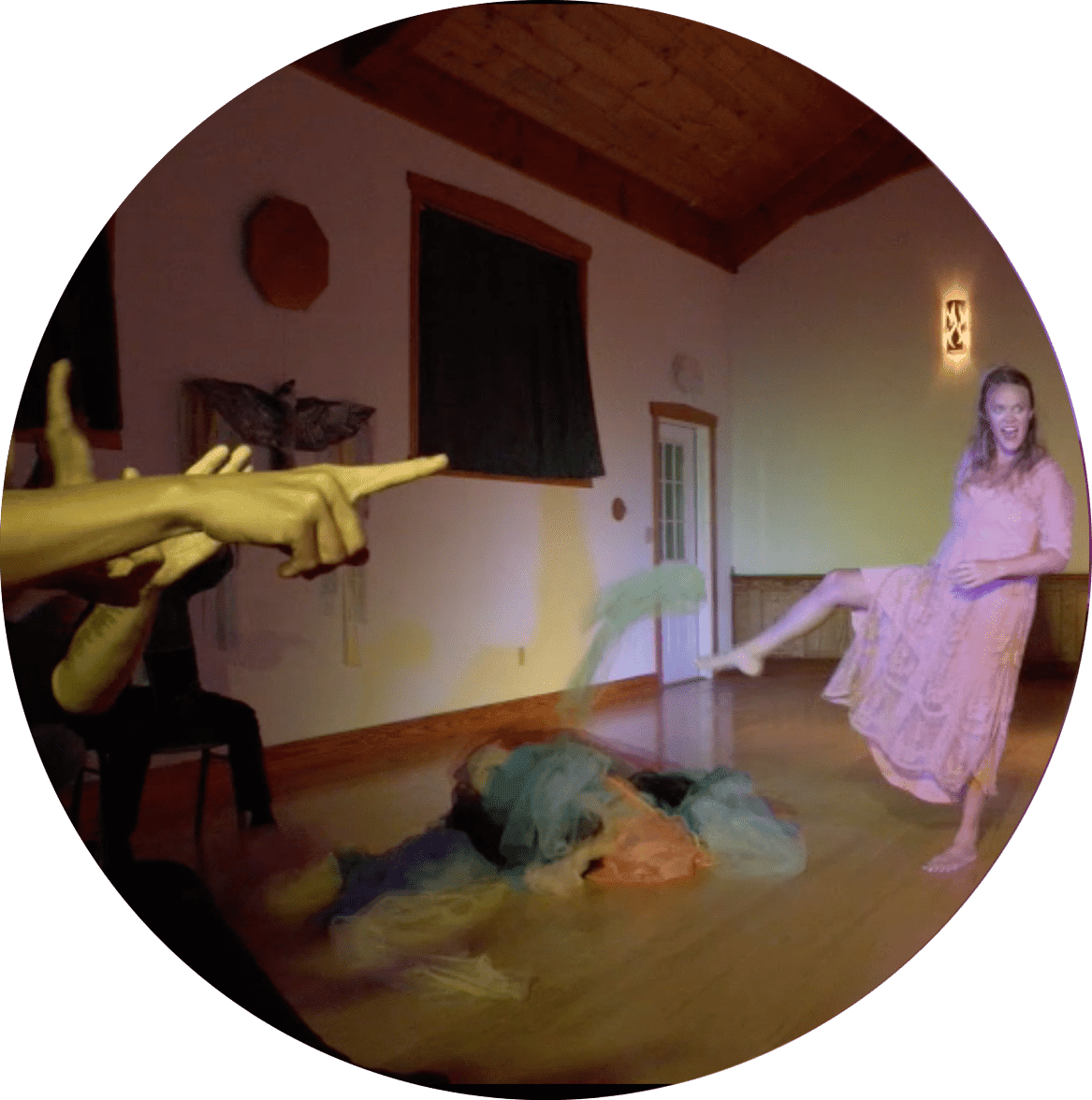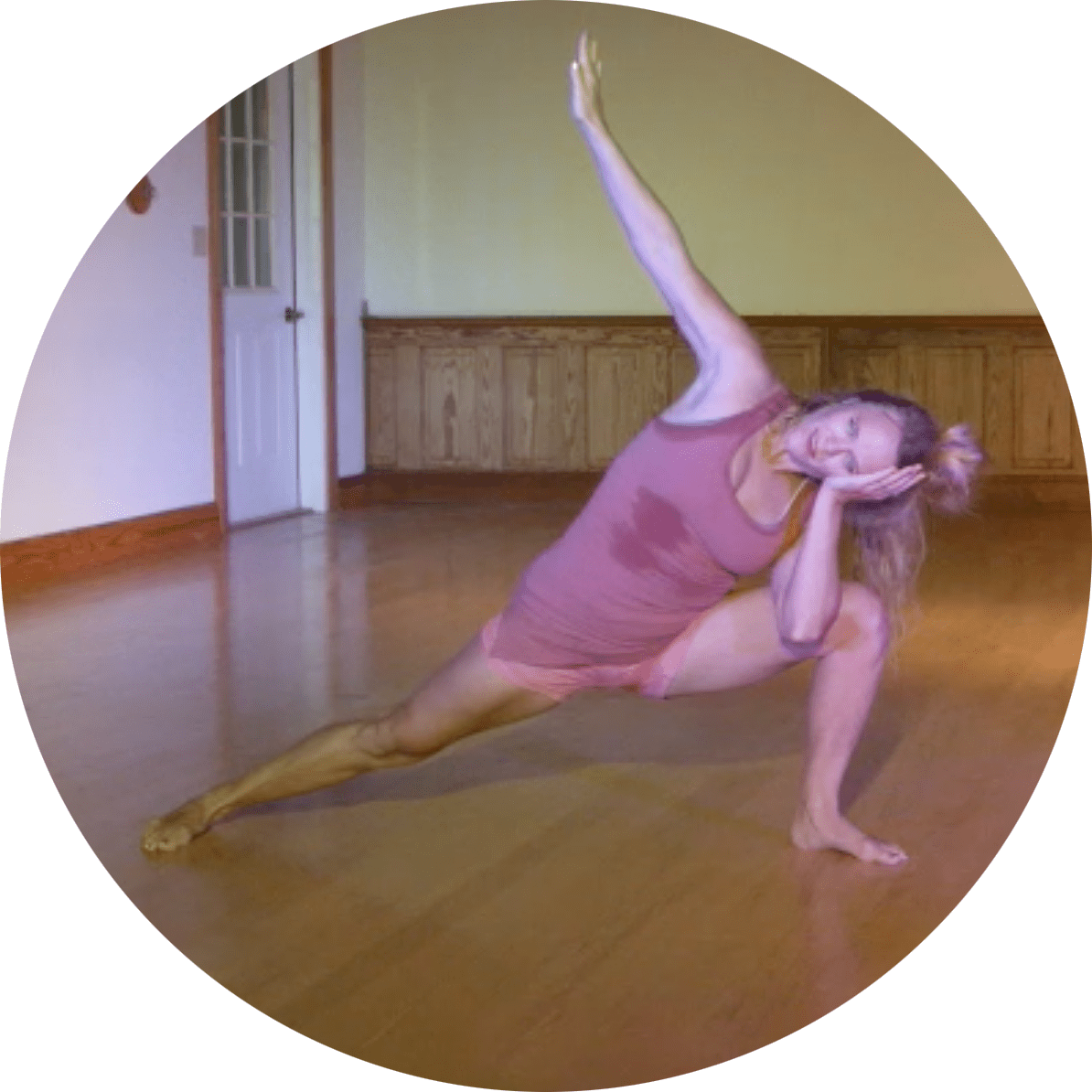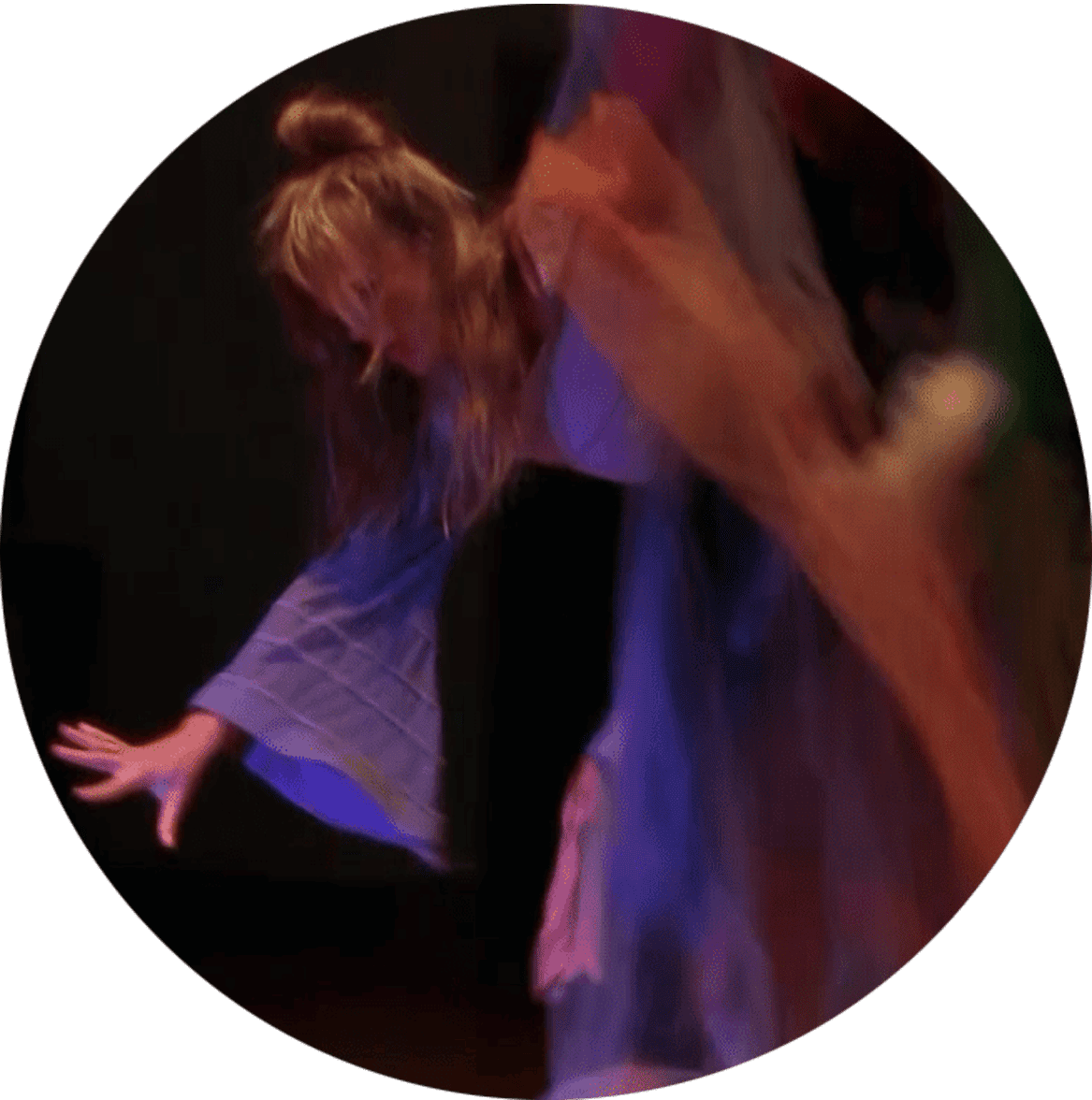 "Love Letters to Humanity"
A Performance of Conscious Dance Theatre
Description of "Love Letters"
This one-person show weaves Dance Improvisation and Theatre to reveal both the struggle and humor on the search for inner peace. From movement poetry to grotesque play, this piece holds satire with compassion in a sincere depiction of the personal and the collective.
Vignettes expose escapism, uncomfortable emotions, and cultural imbalances, with insights for coming back to wholeness.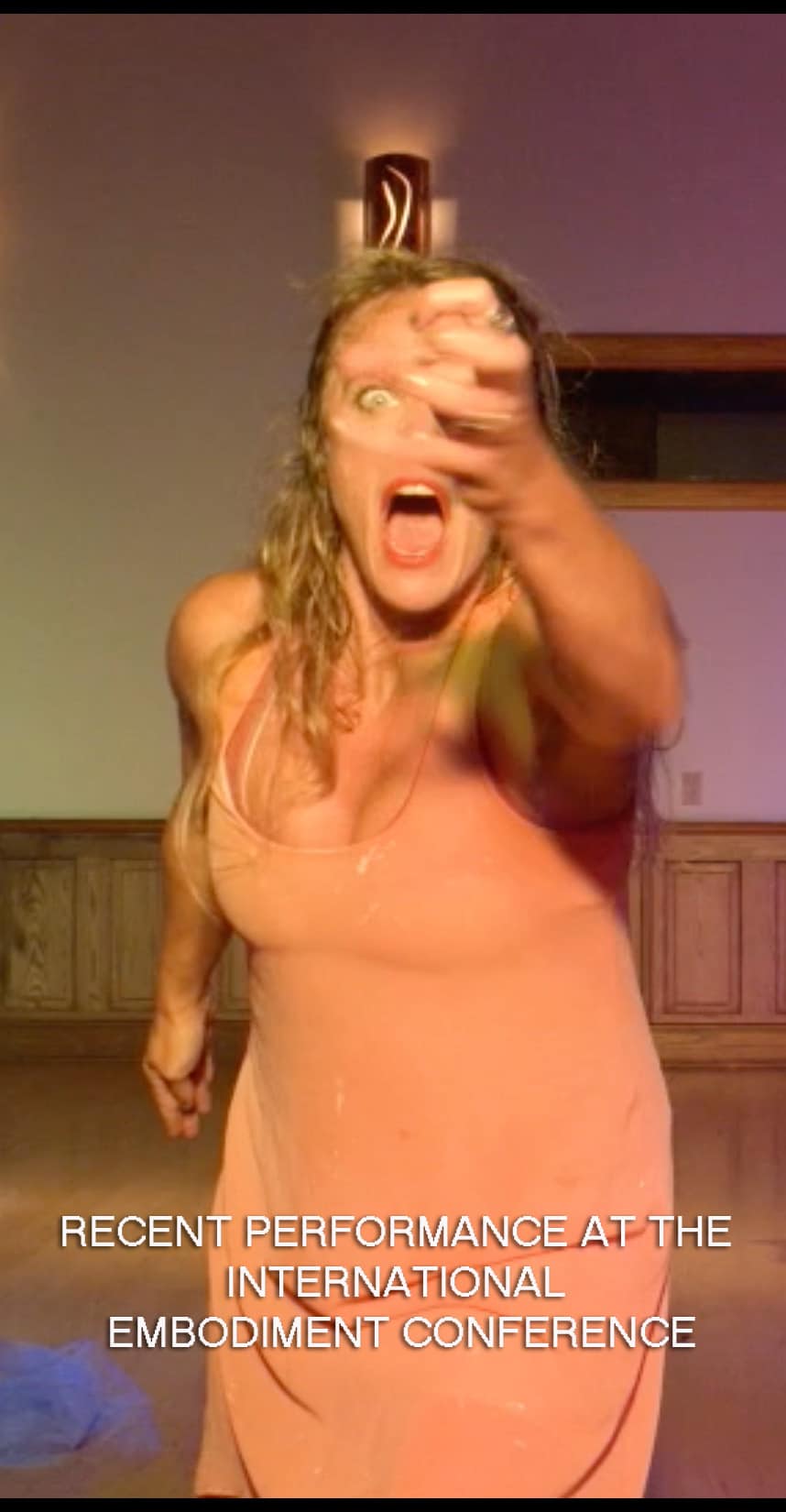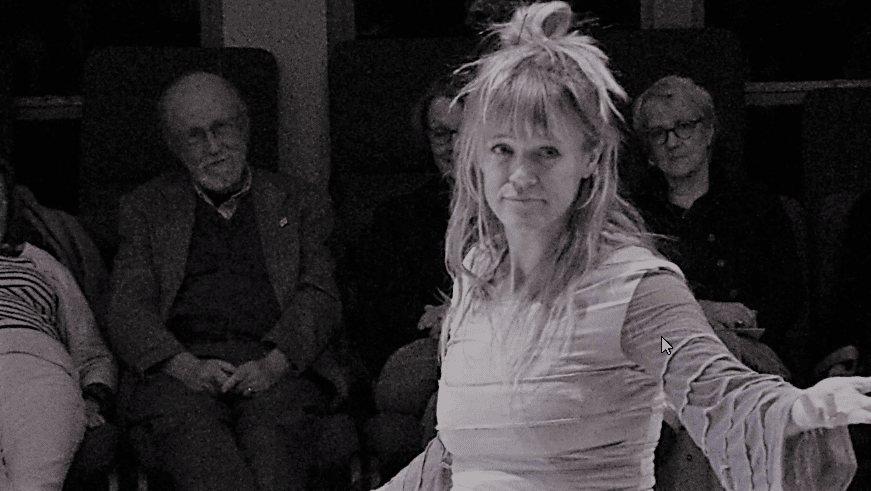 Broadway worthy, side-splitting, poignant
Katie is a brave innovator, an example for others on how to open and be vulnerable. She creates a safe space for people to reveal themselves.
Katie's skills in the performance of dance, spoken word, and song was truly amazing.
Katie's personal journey from birth to wise woman offered us dynamically bold movement…giving us a felt sense of her experiences and genuine introspection for meaning and love.
Katie's honest vulnerabilities called us to step into our own
self-reflection.
This performance is a teaching of Embodied Mindfulness – A somatic felt sense of coming home to the whole self… I experienced in this performance that we as a human beings took on layers of protection and falsehood. Katie exposes those layers, peeling them off one by one, to come back to a place of self-compassion.
A movement memoir of self-discovery and social commentary… Like therapy mixed with creative play
Love Letters offered me instructions to nurture the parts of me that I demonize, the parts that I don't want to acknowledge or work with.
Katie Wells is a spectacular dancer and performance artist. Dancers like this don't come around too often—a body that can defy gravity, shoot through space, and float and dig deep in. I also love that Katie is articulate and smart about what she does, where she is going, and what she knows.